"I do not like what people write today, it is dull, what really appeals to me and touches the heart is in my own head," wrote the young Anton Pavlovich Chekhov to his editor Aleksey Suvorin in 1888. These are the words a "circle" of young authors chose for their calling card when, exactly 20 years ago, they created the magazine Krug (Circle), territory for the free spirit of creation.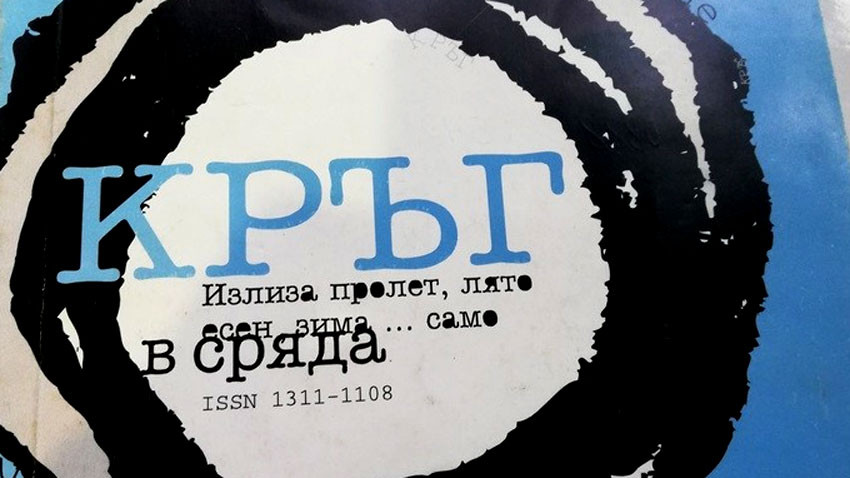 There have only ever been 28 issues of the Circle magazine (1998–2004). It is structured as a media-stage, conceptually influenced by the teenage belief that it is around the game of aesthetics that the world revolves. A point where literature, visual arts and musical experiment meet, the magazine also broached literary reality, with issues dedicated to modern Macedonian, Hungarian and Turkish poetry. Circle also published a collection of literary texts by Dimitar Voev from the iconic wave band "New Generation", texts by French philosophers Alain Badiou and Jacques Derrida, by Belgrade-born American poet Charles Simic, by Slovenian psychoanalyst Alenka Zupancic. Now, its authors and translators are part of the national elite in science, art and in… law.

Twenty years ago Circle magazine appeared so as to combine, in a unique way, prose, poetry, critique, culturology, music, visual arts and life in the street.
"How Circle will be studied in terms of history of the revolutionary format on the verge of the 21st century is something we shall be able to read 20 years from now," wrote the Circle team 20 years after the start of the experiment. They include prominent figures like Ass. Prof. Darin Tenev, lecturer at Sofia University, editor Radost Nikolaeva, writer Petar Vortep and visual effects designer Galina Dimova.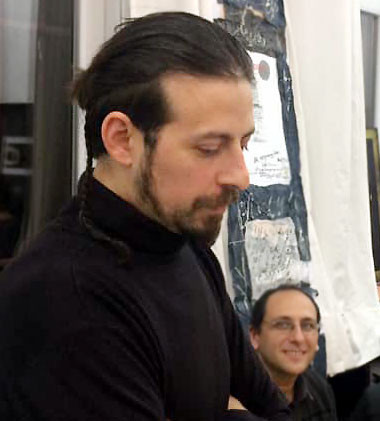 "It has been a long time since the beginning but it is all very much alive and part of us. Circle is part of what we have become," says Nayden Yotov, one of the young Circle authors. "We came up with the title at a meeting at the National Palace of Culture, it was a Wednesday, Radost Nikolaeva asked if we had any suggestions for a name, and I spontaneously said "circle". Everyone accepted the suggestion and that got the ball rolling. It appeared just like the circle "Misul" (Thought) of Bulgaria's late 19th century symbolists, or the knights of the round table, because there was no hierarchy, we were flying on the wings of inspiration and the careless spirit of youth. That was the kind of atmosphere that helped us create art undisturbed by any nastiness or criticism."
Circle is more than a magazine, it is a movement, with the magazine just being the organ of movement, as its authors say. They have had all kinds of appearances, including in odd places. They have paid visits to the National Theatre in Sofia, but also to prisons, to museums and galleries, and have travelled together to other countries.
"We were spurred on by the idea of meeting different people, though not as an end in itself, it was a way to fit into a bigger picture that brought us together," Nayden Yotov says. "The meetings we had were invariably unexpected, without prior arrangement. But they were not a way to attract media attention, we sincerely believed that we were doing something important, and did the best we could. Anyone was welcome within our "circle", we had a manifesto even though it was a short one, and we each believed the things the others were doing were interesting and important to us all, that is why we gave each our special attention."
English version: Milena Daynova
Photos: courtesy of
Circle
and Gergana Mancheva