In a magic night, full of stars, the ceiling will turn into a dome. When the music explodes and the lights fаll into billions of colorful pieces, then we know – circus is here!
Spiderman, a living torpedo and a deadly crossbow shooter will step into the center of the Arena Armeetz Hall in Sofia. They will put their spell on the audience with the Night of the Stars show. On March 17 world famous equilibrist Encho Keryazov will present the 7th edition of his circus show, accompanied by globally recognized circus actors and a Guinness record holder.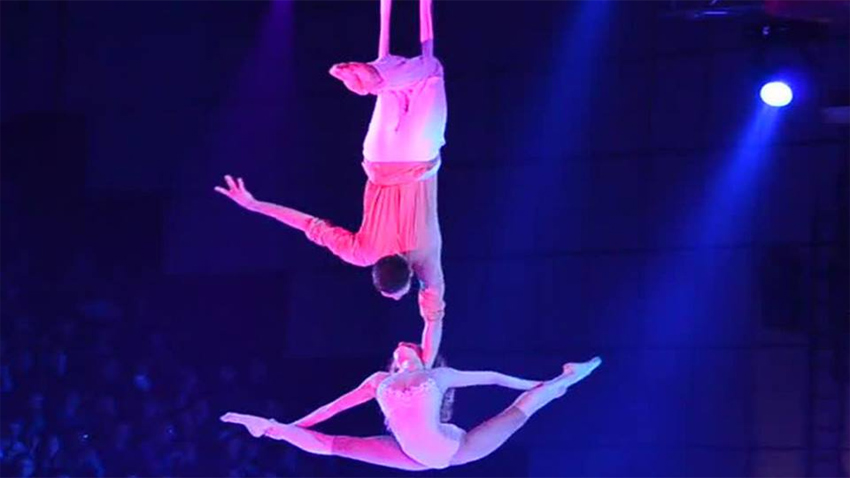 Sky warriors will fly on their motorcycles, somersaulting 10 meters high, Robin Valencia will shoot himself out ,40 m away as a torpedo, acrobats Ives and Ambra will dance in the air with the magic of love, Alex Mitchell will take his chances with a striking trick up there with no safety rope and David Shiner will bring fun and good laugh as a clown. However, one of the tricks will make your heart sink for sure – Bulgarian actor Hristo Mutafchiev will hold the target of a modern Wilhelm Tell.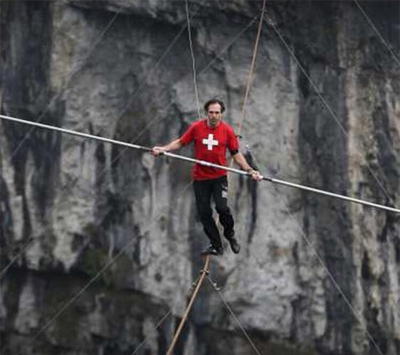 "Hristo will assist for a trick which will be performed with a crossbow," Encho Keryazov says. "The actor will stand up with an apple on his head and Freddy Nock will aim at it from a distance of 20 m. Freddy is a Swiss showman who is into extreme tricks only – he walks along a rope 3,000 m high in the mountain and holds 6 Guinness records. The acrobat will perform a rare and very dangerous trick – a rope will be installed literally under the dome of Arena Armeetz; he will walk along it and in the middle he will stop and stand up on a chair."
Grigoriy Lobko will fly from an 11-meter-high tower and with a triple back sail will try to set a new world record on rollers.
In 2007 Encho Keryazov won a silver clown at the world's most prestigious festival – in Monte Carlo and the award opened the doors for the Roncalli Circus in Germany – his dream.
However, the man was not born in a circus family. He was into acrobatics as a child and his first touch with circus was at the age of 16 when he joined the Romanovi troupe of jockeys. Later on he found himself as an equilibrist – maybe because he felt more secure on his hands than on his feet, in his own words. That is how he will present himself in Sofia as well:
"Anatoly Zalevsky and Oleg Izossimov will step onstage with me this year – that will be the different thing," Encho further says. "Only three solo equilibrists have won this award in the entire history of the Monte Carlo-held festival – the three of us. So, the three biggest competitors will step onstage and we will perform balance on hands. The interesting thing here is that we have never worked together; we even haven't seen each other. That is why our common trick will be a very special moment globally."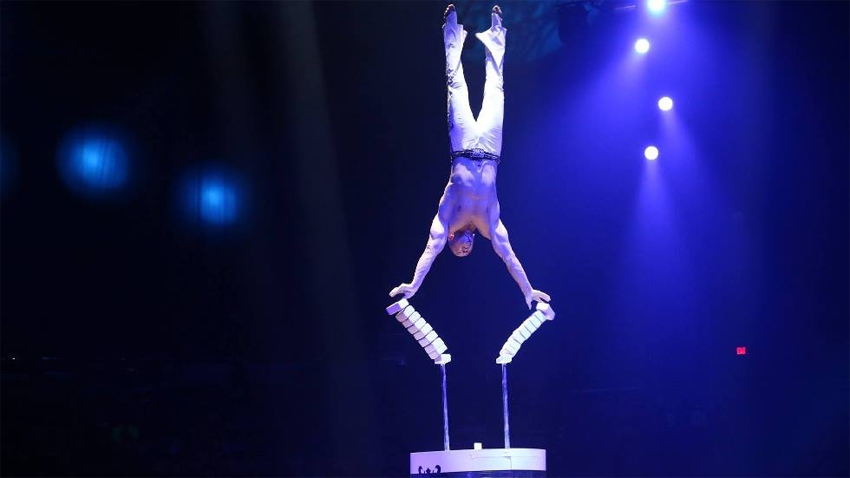 What is the most extreme trick in his career?
"Handstand on the edge of the Niagara Falls," is the answer. "When the water is constantly flowing underneath one cannot find a spot to fix his eyes on for achieving the exact balance. This makes the performance pretty dangerous, but I like that type of challenges. I wanted to face my fears, to prove that I could set full control over my body, forgetting about the height and the running water."
Night of the Stars is part of the charity events in favor of talented kids that the foundation of Encho Kiryazov is into. This year during the show the circus actor will once again grant scholarships and other rewards in three categories: art, education and sport.
English version: Zhivko Stanchev 

Photos: courtesy of Encho Kiryazov