The Saint Trinity Church in Svishtov, the Bridge over Dryanovska River in the town of Dryanovo, the St. St. Cyril and Methodius Church and the House with the Monkey in Veliko Tarnovo, the Bridge over Yantra River in Byala, part of the Preobrazhenie Monastery, including its bell belfry, the Covered Bridge in Lovech over the Osam River… are only some of the wonderful architectural masterpieces left by renowned Bulgarian architect, master builder and sculptor Kolyo Ficheto (1800-1881). He was a self-educated builder who did not study architecture. Nikola Fichev is the founder of the Bulgarian monumental architecture. His life started in the village of Marcha situated three kilometers away from the town of Dryanovo, Nikola Fichev's descendant Konstantin Fichev told Radio Bulgaria.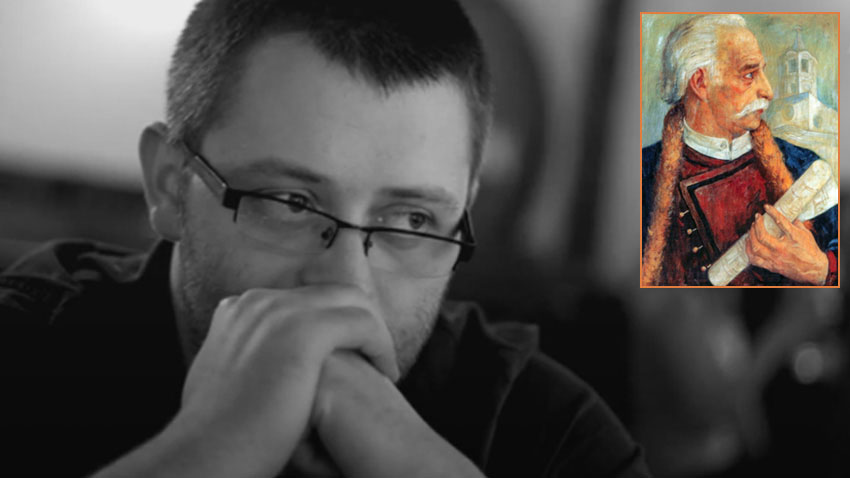 Kolyo Ficheto was taught craftsmanship by the local master builders at an early age. Later, he started to tour the whole Balkan Peninsula. During his travels abroad he learned different architectural techniques and used them later in his own buildings. He communicated a lot with Italian craftsmen and builders in Albania and Croatia. Perhaps, they told him about the popular Italian bridge Ponte Vecchio in Florence. Later, Kolyo Finceto built a similar covered bridge in Lovech.

Nikola Fichev was extremely modest and religious person.
I love what world famous Austro-Hungarian explorer and traveler Felix Kanitz wrote about Kolyo Ficheto. Kanitz met Nikola Fichev and later described him as a typical Balkan personality. Nikola Fichev always kept his word. He was a very thrifty man. However, each year he donated a lot of money for various charity causes. It is pointless to mention how hard-working he was, because only a very industrious person can do such a huge job and complete so many large projects. I am sure than he did not sleep for many nights to fulfill all his projects. It is interesting to note that Kolyo Ficheto did not draw, because he was a self-educated builder. He made his projects in 3D – he made wax prototypes of his future buildings and facilities.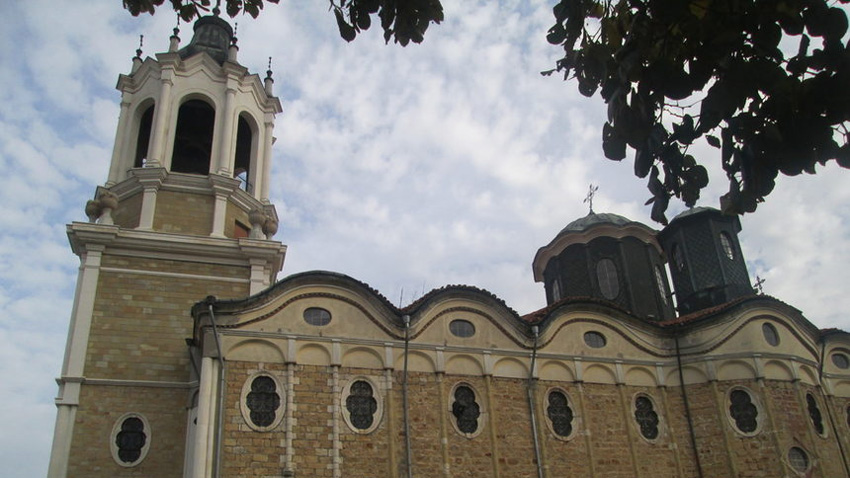 Here is what Konstantin Fichev told Radio Bulgaria bout the scale of Kolyo Fichev's works:
I have my own theory. I think Nikola Fichev became chief architect of the Danube Vilayet (province) governed by Vali Midhat Pasha. He received many large public procurement orders for a period of 7-8 years only. Dozens of buildings were made in that region and I don't believe he made all of them personally. In other words, he most probably had a huge entrepreneurial workshop.
Kolyo Ficheto managed to win Midhat Pasha's respect after completing successfully the biggest bridge in the Balkans- the Bridge over Yantra River near Byala. Kolyo Ficheto competed with Polish Architect Lyudmil Rola to win this procurement order. The Bulgarian builder offered a much lower price and a twice-shorter deadline. The famous bridge was built between 1864 and 1867. It is 276 meters long, 9 meters wide and has 14 vaults.
We must also mention the St. Constantine and Elena Church in Veliko Tarnovo- this was the last church built be the celebrated Bulgarian master builder and architect Kolyo Ficheto. It is bright and tall and differs from all other Bulgarian churches. It is very special for us, because Konstantin is a very popular name in our family, Konstantin Fichev went on to say.
The third building I would like to mention is in connection with the preservation of Bulgaria's tangible cultural heritage. Nikola Fichev was inspired by Balkapan Inn in Istanbul (then Tsarigrad) to make a similar inn in Veliko Tarnovo. All Bulgarians living in Istanbul at that time used to meet in Balkapan Inn. Hadji Nikoli who was a rich tradesman from Veliko Tarnovo wanted to build a similar inn in Veliko Tarnovo as well. He asked Kolyo Ficheto to do the job. Later, the place became popular as Hadji Nikoli's Inn. This building can serve as an example for extremely positive attitude towards valuable patterns of the older Bulgarian architecture. Unfortunately, many buildings in Bulgaria decayed, because their owners want to use the land underneath for different purposes, or because they were inherited by a lot of people who couldn't reach agreement what to do with these buildings. Hadji Nikoli's Inn was abandoned for some time in the past, but later was fully renovated.

The inn was built on the Samovodska Charshia (market square) in Tarnovo and is one of the most-popular tourist attractions in this Bulgarian city. The inn is very beautiful and has a huge inner courtyard. Those who renovated The Hadji Nikoli Inn did a great job. This can be done with other Bulgarian buildings as well, if there is a will of course, Konstantin Fichev says.
English version: Kostadin Atanasov
Photos: library