Shortage of specialists, lack of motivation to major in certain fields – this is a problem that has been growing more and more palpable. And the main reason why this is so is that though they may be vital, the skills acquired by university students who have chosen to do engineering for example, are, in fact, highly impractical, as the chances of finding a job are next to zero. This was one of the conclusions from a conference "Education and music management – innovative approaches", organized by the Bulgarian Association of Employers in the Field of Culture held at the National Academy of Music in Sofia.
In the words of Miglena Nikiforova – chief expert at the National Agency for Vocational Education and Training, discussions are underway on amendments to the vocational education and training act, one of which concerns the introduction of a list of professions in which there are labour shortages. This list will be updated every year. Parallel with this, work will continue on drawing up a special register of sheltered professions. The discussion was organized in connection with the presentation of the Live Skills international project, part of Erasmus +.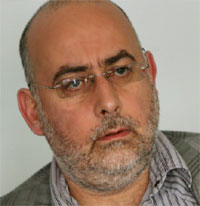 "This project brings together the efforts by representatives of four countries aimed at creating innovative programmes to assist education at secondary school, vocational education in performing arts and audiovisual media," says Momchil Georgiev, secretary-general of the Bulgarian Association of Employers in the Field of Culture. "New programmes will be drawn up, connected with work in a digital environment and cultural entrepreneurship, and they will be added to the ones that already exist. The programmes follow the standards of each of the countries taking part – Greece, Bulgaria, Romania and Great Britain."
Momchil Georgiev adds that three new syllabuses for music schools will be created in sound design and video editing. They will help future musicians keep up to date with the latest tendencies in these two fields that are essential to their professional development while they are still at school.
Another important point is the decreasing role mediators have been playing in promoting new performers. Social media have played a major role in this, as all the new musicians need is a profile or a fan page to reach out to millions all over the planet and gain popularity in a matter of hours. And frequently they do not even need to sing all that well to earn the public's attention, as every single sound can be edited using special software. So, it now takes days for a singer to conquer the hearts and minds of fans, and often quality does not matter all that much. The very fact that they download music from the internet is an indication that their sound quality criteria are not all that high. This is a problem that is not going to vanish tomorrow, or in 10 or 20 years' time, but it is not something that should stand in the way of the musicians who compose music that is worth its while. Producing your own work is no easy thing, it takes a lot of work and effort, but one thing is certain – it is an opportunity to express oneself in the best way possible.
English version: Milena Daynova
Photos:
live-skills.eu
and BGNES