Young architect Plamen Miryanov reveals the wealth of this country in short movies, in order to push more Bulgarians to love it by getting acquainted with its natural gifts, century-old traditions and cultural achievements.
Holy Alphabet; Magic of Bulgarian Rose; Spirit of the Flag – these titles are only tiny particles of the big picture, drawn by Plamen via the "Bulgaria is Our Home" national campaign. It will be screened in a feature movie as well, not only telling stories of a glorious past, fallen heroes and natural beauties, but also offering a plan on how people can be more successful, healthier and better persons.
"The film combines different episodes with subjects on Bulgaria – roses, monasteries, chain dance, cuisine, herbs and also the Bulgarian spirit," Plamen Miryanov says.

"It all comes from my will to send a message to the Bulgarians, in order for the latter to work more on their potential, as we have this special gene – we are ancient, with great power in our roots. This message is more precious for me than just illustrating pictures – although we will reveal the natural wealth, culture and traditions. We will also implement our views for correct manners of eating and breathing, as the success of a person is related to clear thoughts, body and feelings."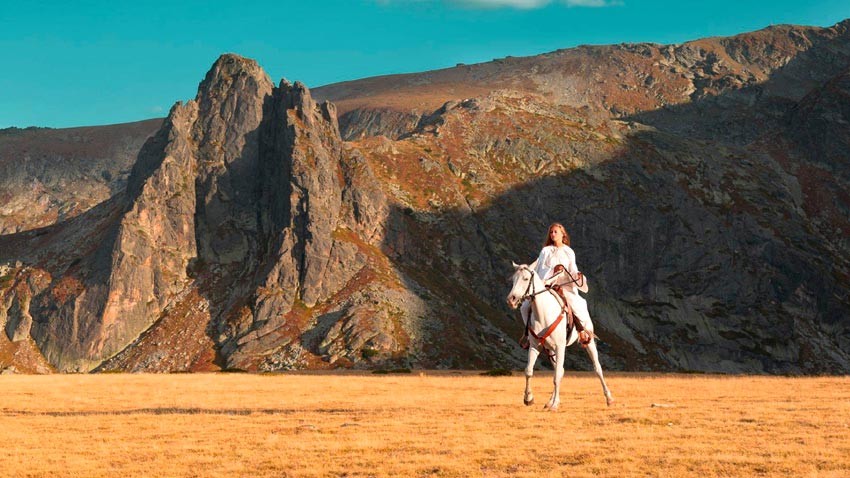 The architect says that the Bulgarians will be able to reveal their true potential by connecting with the energy spots among nature and by turning to faith more often. "Nature is a tool to be stronger, but it is above all a deed of God, so we should turn to Him first," Plamen goes on to say. He sees as special spots the areas of the Seven Rila Lakes and the magical waterfalls in the village of Ovchartsi near Sapareva Banya. The architect is constantly on the road, assuring us that a haven on earth has been gifted to the Bulgarians. He gets excited about environmental causes such as overdevelopment of mountains and the seaside, pollution and illegal logging.
"Even if something is built up in compliance with the law, it has to be in full harmony with nature," the architect says. "We can see big mistakes and crimes all around us – in cities, in lakes like Pancharevo for instance. I don't see ski-lifts as something bad, but they shouldn't be linked to the construction of new hotels. There must be also clear management plans for the national parks and more guards that are now missing. That is why we will fund a project, aimed at the placing of a guard at each of the Rila Lakes."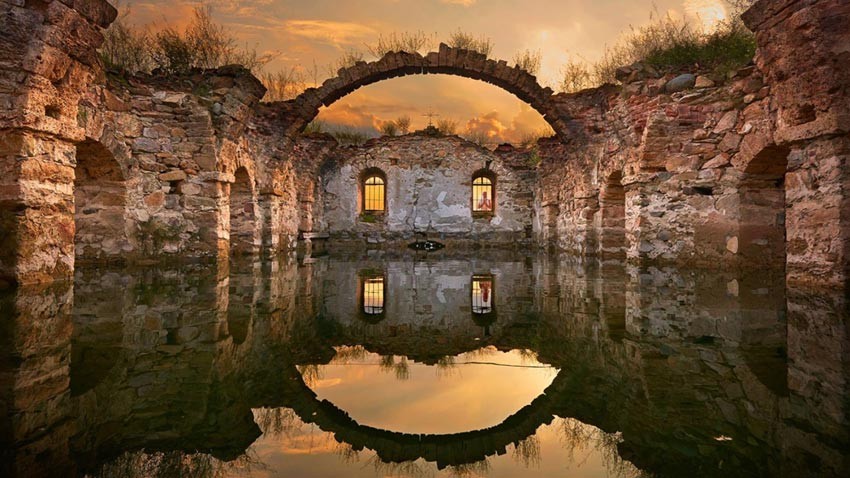 Plamen comments patriotism and his contemporary dimensions like that:
"Contemporary patriotism means staying in Bulgaria – something very simple, instead of booing on kitsch flag-themed photos. The main thing is to invest our energy into making this country a better place to live, contributing to its welfare anyway we can and putting up with some temporary - I hope - social and political obstacles. For instance, young people may set their imagination free, as it is the most precious thing – few things have been made in Bulgaria and there is room for so many new projects and initiatives…"
One of those is related to the restoration of the old fountains of Sofia – behind the Russian church, in Boris Garden, in front of the Sveti Sedmochislenitsi Church etc. That is why those united by the "Bulgaria is Our Home" campaign will assign the restoration task to students from the University of Architecture, Civil Engineering and Geodesy and the best projects will be financially supported.
English version: Zhivko Stanchev 

Photos: courtesy of Plamen Miryanov