Their fingers run smoothly over their touchscreens, as if to compensate for the self-confidence they still lack. Looking to find their feet in the maze of the real and the virtual world all at the same time, the talents of the new technological geniuses unfold at a tender age, with the promise they will become part of the elite team of individuals who will change the world.
At age 17, Antoan Georgiev has found his calling in life - developing computer games which have earned him numerous awards, among them the presidential award for computer technologies. He has recently been devoting his time to what is known as a "virtual teacher", together with his friend Alex Tsvetanov.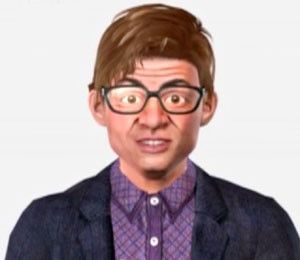 "We created a 3D avatar with the help of a psychologist so as to make the experience more enjoyable for school-goers," says Antoan, a student at the secondary school of natural sciences and mathematics in Montana. "The virtual assistant can be asked questions by voice command in various scientific fields – for example, what area Bulgaria covers, and it answers using a ready database. It is very important to note that our teacher can never take the place of classical teachers because that is a physical impossibility. What we want is to provide a way to upgrade the knowledge acquired at school and at home."
Taking the English word "blumber", Antoan developed another one of his projects which he called just that – "Blumber VR" – which requires the user to mark virtual reality objects and prove true a rule in psychology.
"The project is based on Miller's law - that the number of objects an average person can hold in working memory is about seven, plus or minus two. This means that if I enumerate a list of colours, you will remember 5 to 9 of them. When I read up on this law I decided to integrate it into virtual reality and analyse the results. So, a few months ago, at the European youth science fair in Gdynia, Poland, when I presented my project, I was able to test around 200 people and reached specific conclusions, the most important conclusion being that the capacity of virtual reality is lower than that of the real world. During the experiment people experienced difficulties in just three of the elements but after playing for about 10 minutes started doing much better."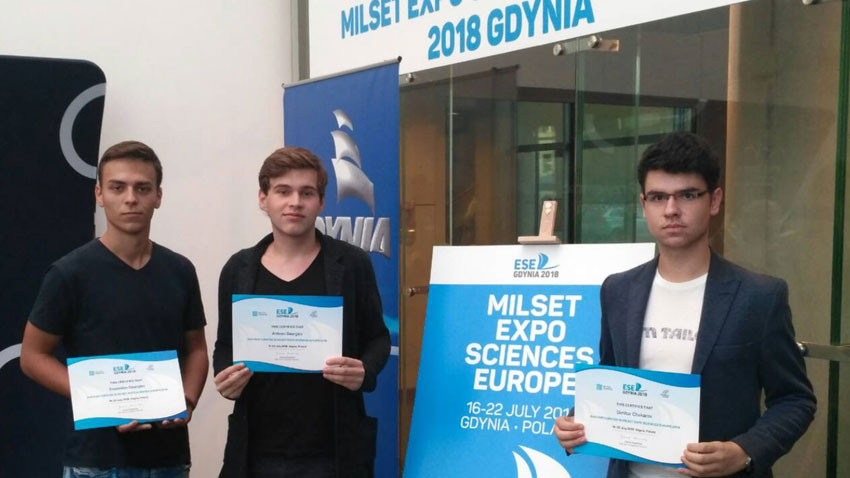 In developing this project, Antoan turned to another one of his passions – psychology and body language.
"In this day and age it is such an advantage to know the person standing opposite you – the way they act, their manner and conduct speak volumes," Antoan says and adds that words often sound insincere and we have to find other ways to comprehend people. "Unfortunately lying has become an all-pervasive practice. In this sense politicians anywhere in the world know well how to conceal their failings and to lie their way to greater influence."
As technologies advance, more and more people seem to be finding an escape in virtual reality, a place that lulls us into a false sense of security, says Antoan and makes a comparison with the selfies people take in dangerous places, a trend that is costing many their lives.
"What one needs is self-control and that is something that can be attained by a higher sense of awareness, but also by giving the problem visibility – i.e. explaining all of the ways virtual reality can harm us," he adds.
Antoan says he is certain that one day he will be working in the Bulgarian IT sector. Meanwhile he is working on his latest project – a virtual reality mini-game platform, and he hopes it will reach a maximum number of people around the world.
English version: Milena Daynova
Photos: private library